Discussion Starter
·
#1
·
I hope and pray that you all are well out of the path of this fire, and everyone stays safe. If anyone needs help evacuating, let me know and I'll be there as fast as I can with an empty FJ.
I live down wind from the fires. Earlier today the smoke was at ground level, and it was really hard to breathe. That's strange, since I live about 3 miles from the beach. But now the smoke is in the upper atmosphere, and we have red sunlight and ashen snow here.
Pics from my front lawn, and not a cloud in the sky: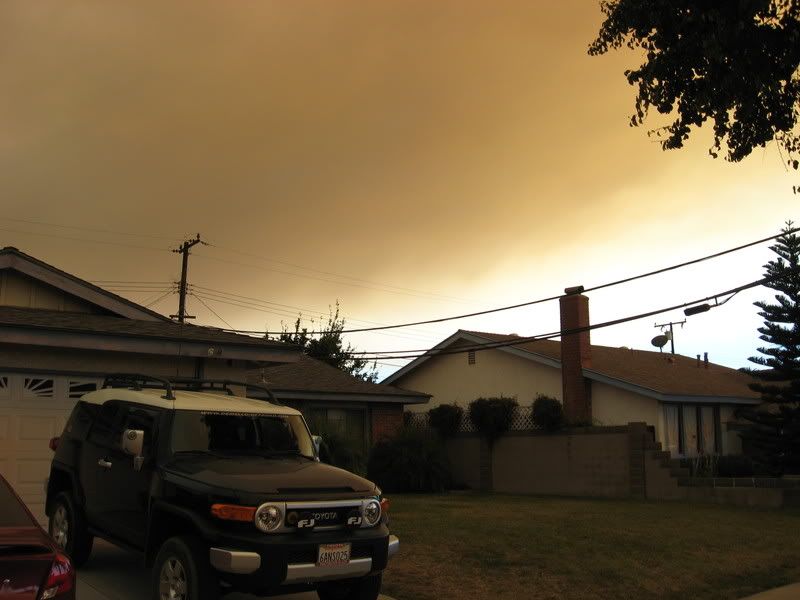 My poor cat is covered in ash, but she's just laying on the porch enjoying the scenery.
Stay safe everyone, and if the authorities say to leave, GO! Property can be replaced....you can't.