Just got back from a quick run to Rowher with all the new gear on our Sandstorm. A little background....my name is Brian and I've been around here for about a year with my '10 Silver Fresco (my personal daily driver)....Mike is the owner of Lexology and I've known him for...wow I had to get the calculator out...anyways a LONG time. After I got my FJ, Mike got one for the "shop" ...uh huh...and quickly got hooked wheeling. I help out Mike from time to time (I'm a corp finance guy)....the techs are Mike, Alex & Mike #2 and our service writer is Tony. They can ALL help you with anything you need. The shop phone number is 310-379-0543 or you can PM this user ID...I usually check in daily.
Mike got a few things for for the truck but it really took off recently when a customer backed out on a Stage 6 Icon kit and he decided to put it on his truck instead. A few of the mods on the Sandstorm-
-Icon Stage 6 kit
-BFG M/T 285's
-Demello front & rear bumpers, sliders, engine skid
-XRC-10 winch
-Viair on-board air
-HID headlights & fog lights
To do list-
ARB front locker, 2nd compressor & air tank, more HID lights, breathers, TRD wheels, more skids, a Lexology wrap
we like the mud-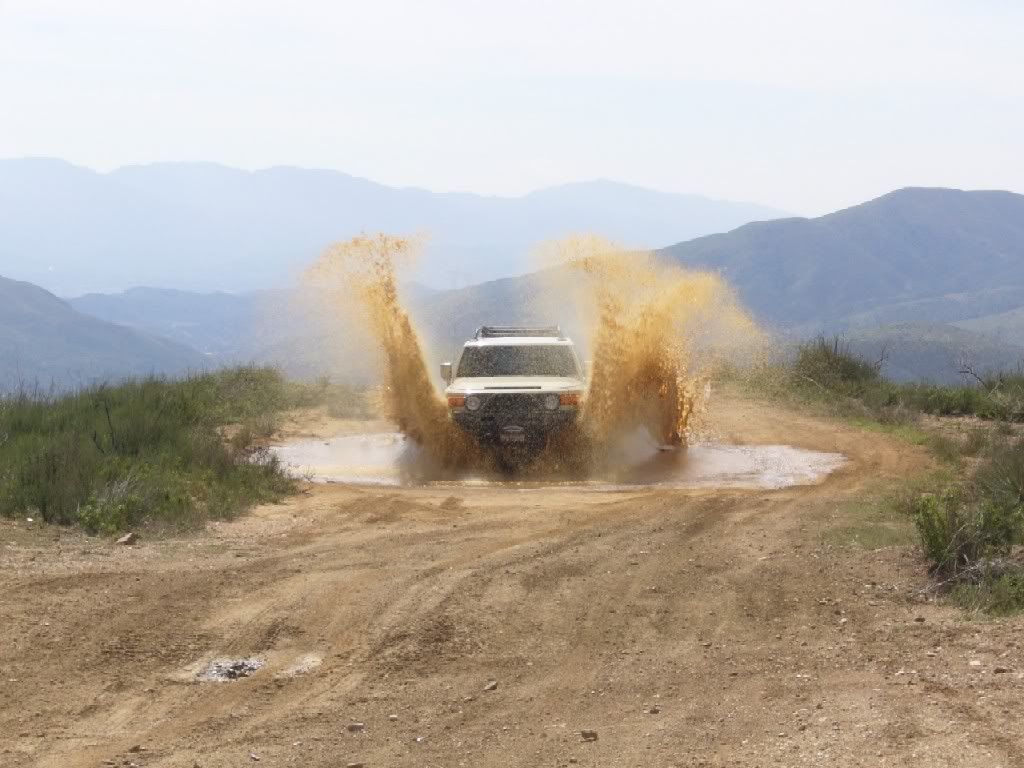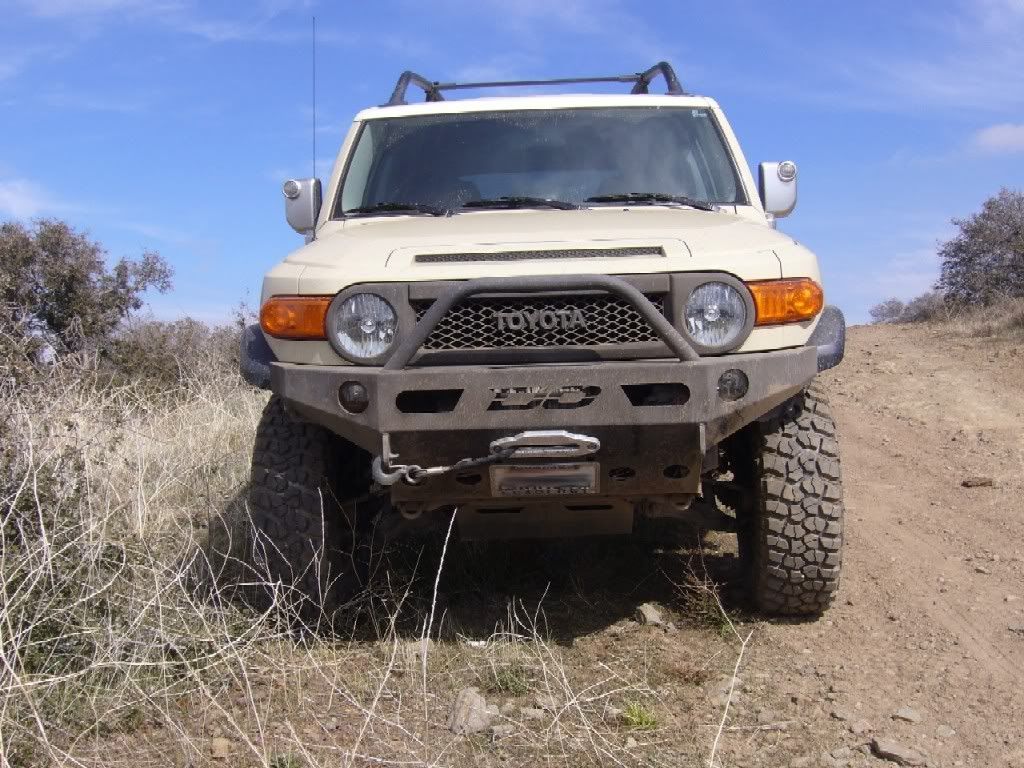 Quick connect for air hose & tools
Mike really wanted to use his impact gun...don't leave home without it!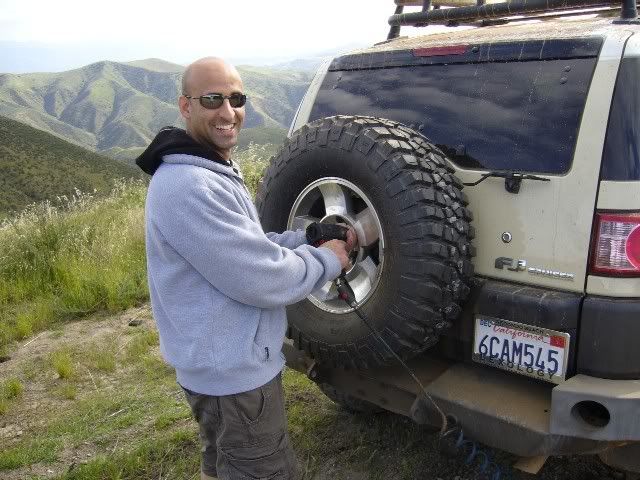 Mike's on board air setup is next on my mod list....he is done airing up all of his tires before I can get 2 of mine done with my plug-in compressor (Mike & Carlo)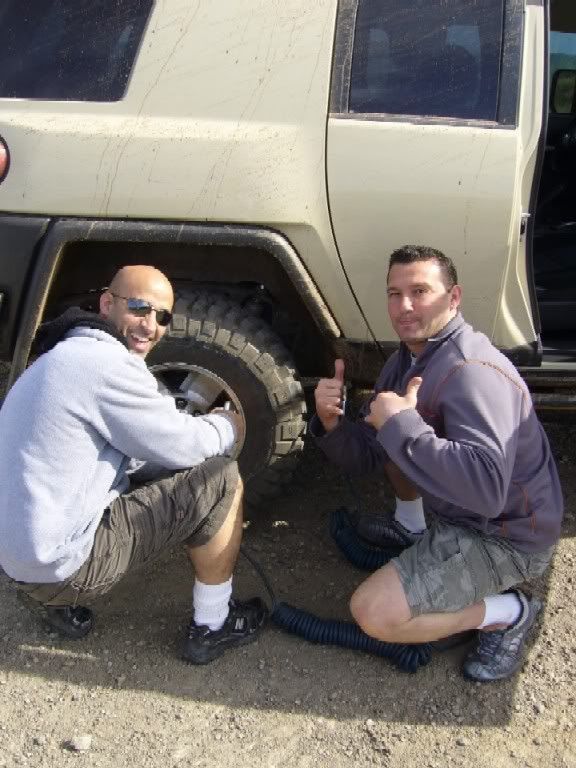 My truck & slow compressor-
Was a beautiful day up there-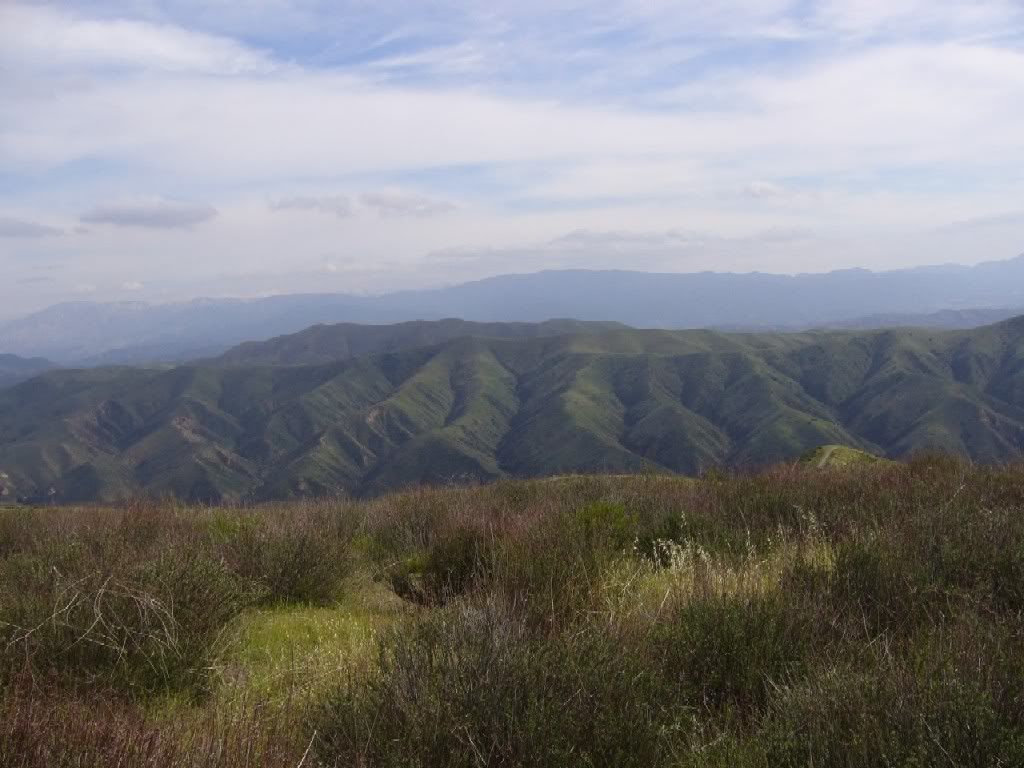 We usually work on Saturdays but we're hoping to make it to some Sunday trail runs soon....maybe I'll steal his truck for a Saturday run :rofl:
If you mention you saw our ad on the SoCal FJ forum you will receive an additional 10% off our regular prices for all parts & labor! We will also honor this discount for ANY Toyota, Lexus or Scion…just call or PM us for prices. We are open Monday-Saturday 8:00am-6:00pm. We also perform warranty work for all
extended
warranties.