Discussion Starter
·
#1
·
Due to the size of this post, it must be broken up over a few posts....so, without further adieu:
Today I installed a 12V outlet (cig lighter plug) in the FJ. This will have a LOT of pics, so I may break it up into several posts, then try to merge them later. This is a VERY detailed thread (some will say too detailed).
The reason for this is so even the most inexperienced novice can do this and have complete confidence in what they are doing.

I went to Pep Boys and Radio Shack for the parts and supplies. First, the Mini Add-A-Circuit. This is what will provide power to the outlet:
I also picked up some 12 Ga wire, since the lighter wire will not reach the add-a-circuit wire. I picked up the outlets at Radio Shack.
I got some zip ties (wire ties) to keep the wires out of sight and tucked up safely:
The first thing I did was pull off the fuse box door so I could find a place to put the add-a-circuit: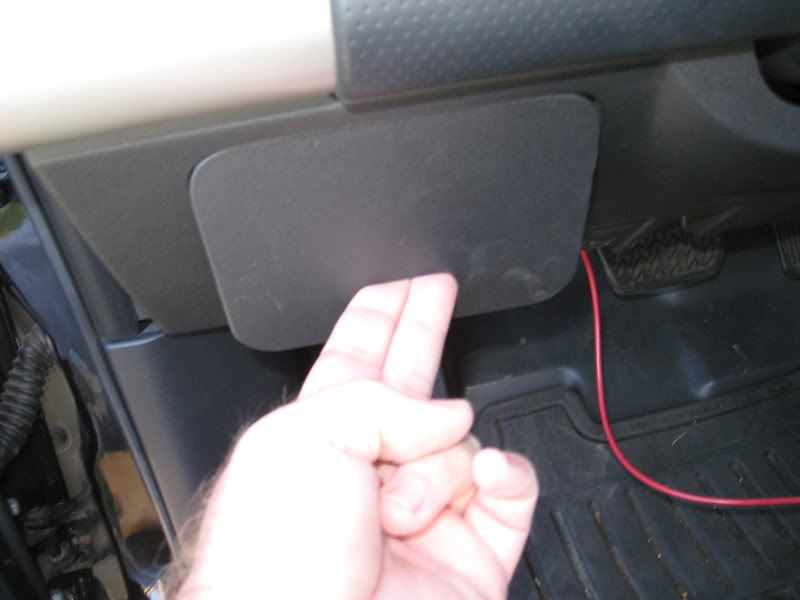 I unpacked the new amp meter (circuit tester). This one cost me $5 at Harbor Freight. I already got my money's worth out of it.
I took the black (negative) probe and touched it to one of the bolts holding the door to the hinge: