I took the red (positive) probe and placed it into the empty fuse slots until I found a location that showed hot with the key off. Use the top slot for the hot end: Note: The bottom left 3 locations are constant hot (the already-empty slots):
With both the black and red probes touching the above listed locations, the meter should look like this (showing 12 volts without the ignition key on):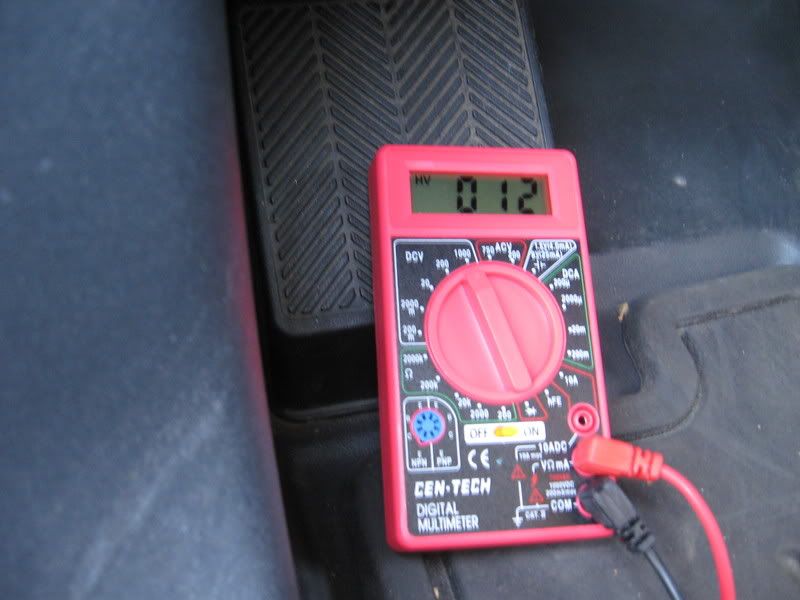 Now, take the black (negative) cable off the battery. safety first!
Ok, it's time to disassemble the center console. Start by engaging the parking brake, and lift off the parking brake trim piece: