superheat Build
The Beginning
The wife needed a new SUV. She was visiting family in Japan and my job was to find a suitable vehicle we could test drive when she came back. Searching and checking out all the latest SUVs on the market I came across the FJ Cruiser. When I first saw them on the street, I thought they were interesting, bright colors... cool suicide doors and that was it. During my research I stumbled upon the FJCruiserforums (Blue room) and saw pictures of all sorts of modified FJ. Wow, now they are starting to look really cool. What sold me on the FJ was pictures from the Summit in Ouray, couple this with a large group of enthusiast and I knew this was the vehicle for me... now to convince the wife that it was the vehicle for her too.
When she arrived back to the States we did some test driving of various SUVs. I saved the FJ for last because she wasn't convinced she wanted a large truck, she was thinking along the lines of a small RAV4. I showed her pictures of the FJ, all the different modded rigs, and photos from the Summit and all the cool places we could go. "See...we can go here this summer." That got her interest! She then started looking more seriously at the FJ and checking out the pictures on the forums. Before long she was convinced getting the FJ was her idea.
The Purchase
I searched online for an Iceberg FJ. There weren't very many in the LA/OC area. I found one in Anaheim with the very basics, a blank canvas that I could build upon. Contacted their fleet dept and drove down the next day. Now this was a few weeks after the tsunami in Japan, there was rumor that prices on Toyotas were going to go up, or that supplies would dwindle... there was some urgency to get the FJ asap. We test drove it, struck a deal, and then drove it home later that night.
The Mods
The FJ was my first 4x4. I had never been off roading before, but it has always been something I wanted to do. I read the forums from morning to night researching mods and various builds. I got great feedback from members here on the SoCal forums. The mods started quickly and kept going through the summer... suspension, armor, tires, interior, recovery gear. I wanted an all around capable rig... and something the wife could use as a daily driver.
The Results
So far it has turned out as I had envisioned. I wanted a clean, tasteful, quality build... no short cuts or compromises. We love driving it, both off road and to the supermarket. There are still things I want to do. The pace of the mods have slowed down, but I keep planning, researching, and thinking up ways to convince my wife why
she
needs the next mod.
As it currently looks: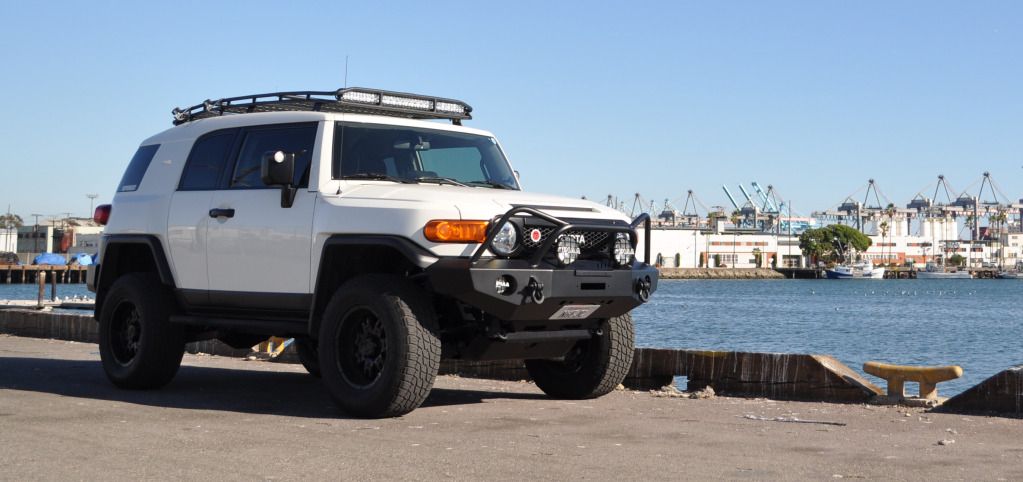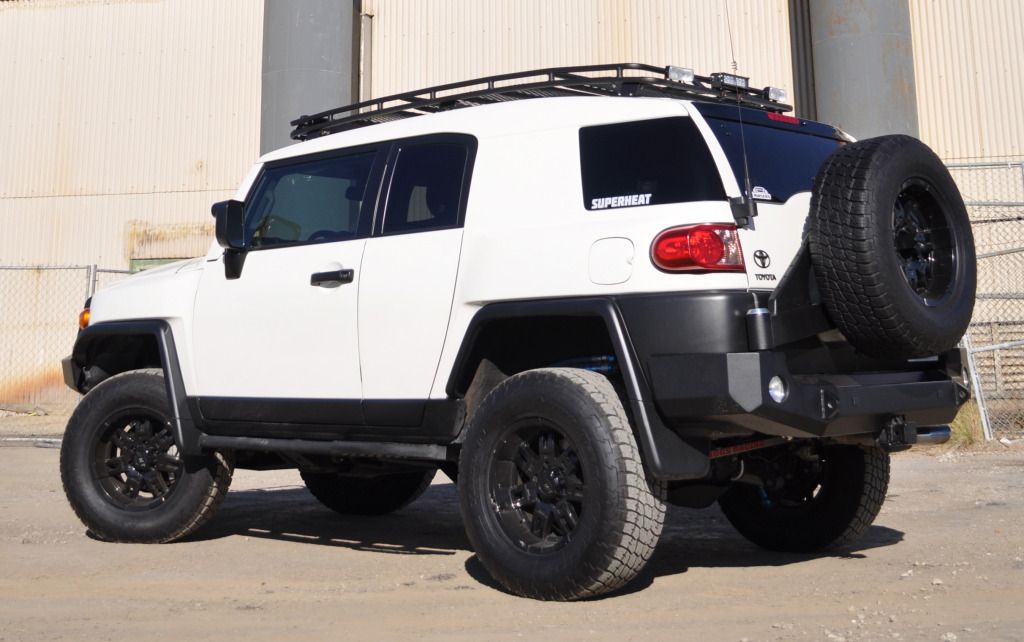 Exterior


Interior


Under the Hood


Suspension


Wheel and Tire

Recover Gear and Miscellaneous
ARB X-Jack (ARB 72X10US)
ARB Complete Recovery Kit (ARB RK9US)
ARB Tire Repair Kit (ARB 10000010)
Hi-Lift Extreme
FJ Trail Teams Tool Bag with assorted tools and supplies.
Restop 1 and 2 & TravelJohn-Disposable Urinals
Bottled water
First Aid Kit
Videos
The Evolution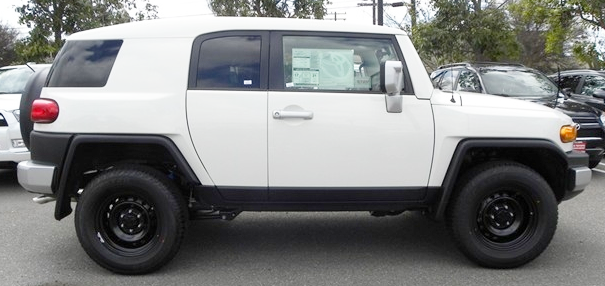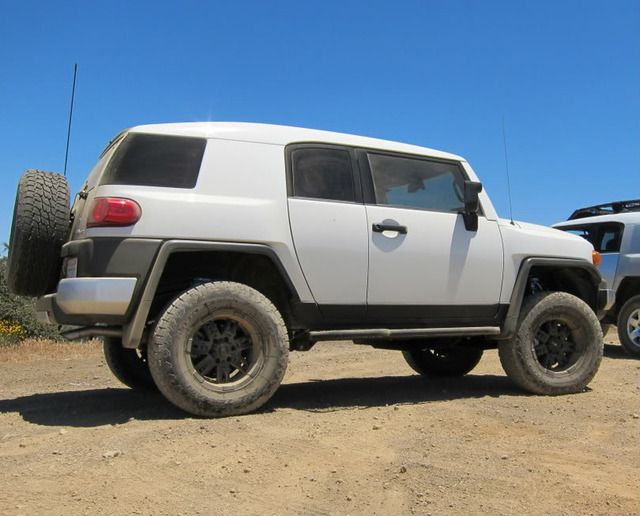 On the way to 2011 FJ Summit:
Places We Have Been
2011 FJ Summit - Ouray, CO

Black Bear Pass
Ophir Pass
Imogene Pass
Engineer Pass
Cinnamon Loop

San Bernadino Mountains
Anza Borrego

Seco del Diablo
Diablo drop-off
Fish Creek / Split Mountain
Coyote Creek

Superstition Mountain

Lucky Lady
Poleline Road
Sand Dam Canyon Trail #66

Arizona
Meet n Greets




Coming Soon
: no plans yet, nearing the home stretch
Mod Wishlist:
winch