Discussion Starter
·
#1
·
It was hard not to go out this weekend with FJ events occurring yesterday and today. At least I was able to do a few things to the rig. First I knew it was going to rain so I didn't wash the exterior but I did go out to pay for the heavy duty vacs at the coin-op. The interior has been dirty and I don't know which run caused to be that way. So I cleaned it up, vacuumed and damped ragged it wherever I could. It's much cleaner now
I then broke open the led puck lights I picked up at CostCo. You get three for under $15 after tax. Thanks to FJamming for the product find ;D These lights turn and pivot and also come with the AAA batteries in the package.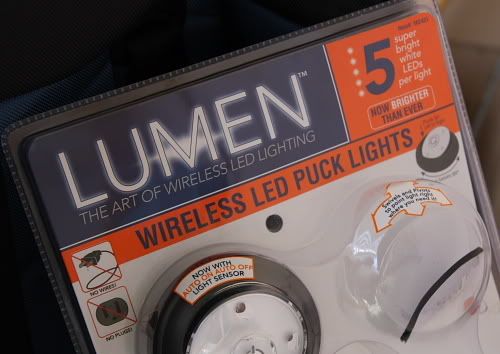 I installed them in the headliner in the back seat as described in other interior light mods. Just carefully pop out the plastic screws in the headliner. Put the screws back in through the light base (rear cover).
These also snap off the base and can be used as portable lights.
Next, I installed my Auto Vent Shades
http://www.autoventshade.com
. I bought them a few weeks ago from Dirty Parts during their January sale. They were easy to install. I'm assuming that you just need to clean the window gutter really good which I hope I did. I won't be rolling down the windows for 24 hours to let the adhesive do its thing.
Here's a pic taken a few minutes ago. I'm far from writing my own build up thread but I'll get there