Discussion Starter
·
#1
·
To start, yes.. i know i posted this on blue first. so what
--
Some of you might remember my super super horrible exhaust leak problems i was having lately. The last couple of the days the pipes finally worked apart and i was literally running open header on the left hand side (kind of a problem, :lol: ... but sounded great)
Next step was to get it fixed. I tried to fix it myself, but just couldnt physically (long story). So, FJDave offered to help me out... Moral of the story is, the HARDENED studs in the flange EAT drill bits. Finally, we ended up at the greatest exhaust shop ever, Plaza Muffler in Garden Grove, CA. (side story: i rolled down to the exhaust shop 1/4 mile from house yesterday and they wanted $300 ish to fix the damn leak (WTF NO!!))
Elias at Plaza Muffler gave me about 4 different options for dealing with the stud's, each option was $40 (compare to $300). Decided to get the DT y-pipe sleeved and welded into the manifold. Why not fix the stud's? Well, my neighbor is selling me his JBA shorties pre-welded to the stock cat's, so they will go in place of my stock manifold and flange's welded back in at a later date. This is just a better, permanent (but temporary) fix.
After i realized how retardedly cheap this was, and thanks to FJDave's longtime customer-status (also he thought i was Daves son :lol
, i decided to ask how much to have a magnaflow welded in. "how about this, $130 for muffler installed, and $30 for leak fix".. DEAL! They normally charge $160 ish for muffler and install.
So at the end of the day i have a favorite exhaust shop, money in my pocket and an awesome sounding exhaust. OH, and i also got back a lot of the bottom end i lost
If anyone wants a TRD muffler, $45
P.S. Thanks FJDave!
Fix: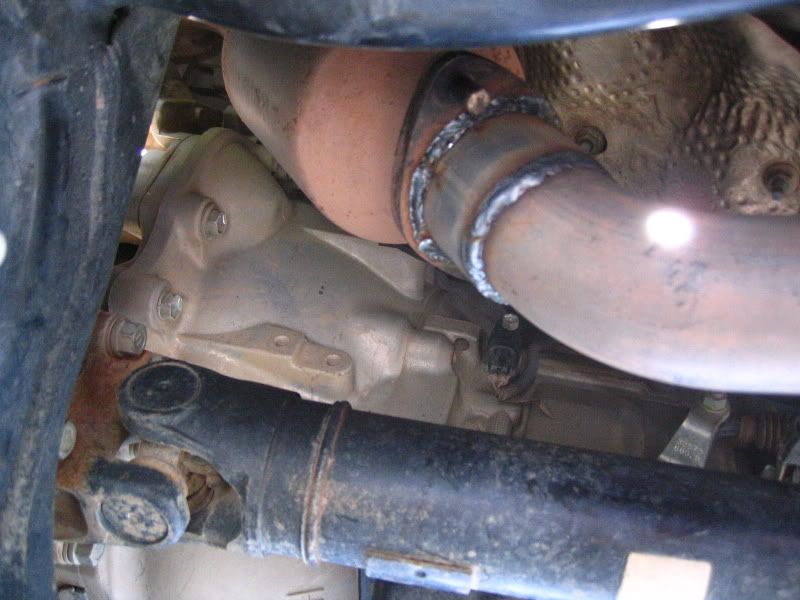 Magnaflow: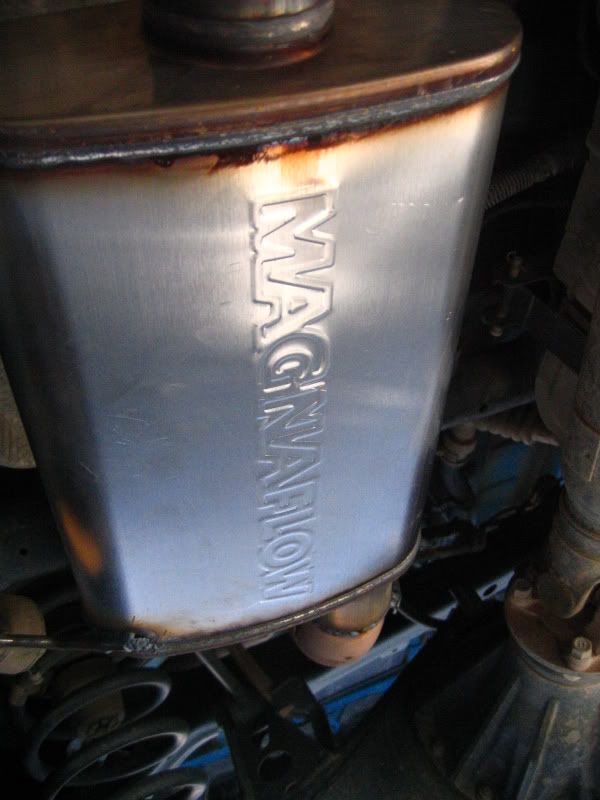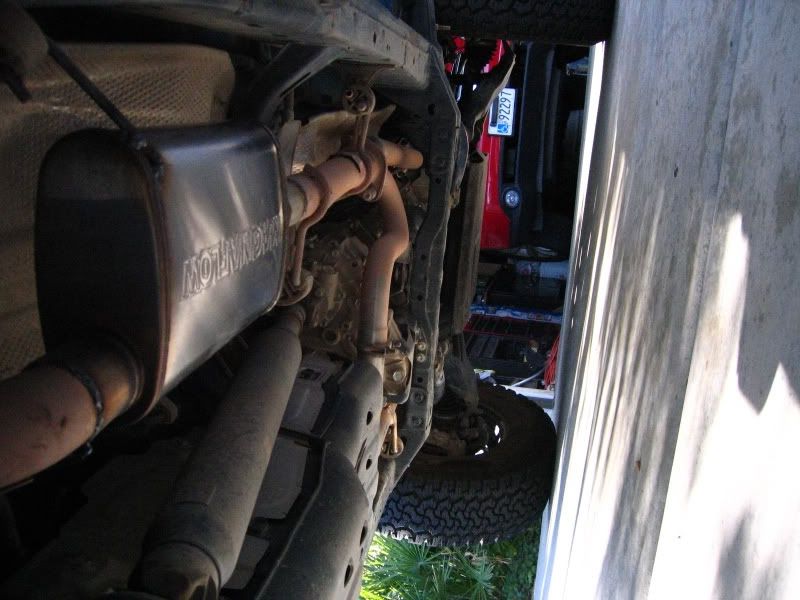 http://vimeo.com/1910396
TRD Muffler $45