Discussion Starter
·
#1
·
An old friend from college welded me a set of sliders last week. He is pretty meticulous with all he does and he did not dissapoint me with these. it took two days to get them done but that included planning, buying materials, eating, buying more materials, me sitting in lazy boy while he welded, and then i had to get more materials. These were a combination of both our ideas and i think i just may leave them raw and clear coated.
Okay, some measurements. Tubing 1.75 " .12 wall. Sliders are 62" long. The braces that attach the frame are 9" long to the plate. The plates are bolted on with grade 8.8 8mm 1.25 pitch bolts. The distance between the the main part of the slider to the kick out is 2.5" (between the tubes). We first welded the slider/kick out- then the braces to the plates. We held the slider to the braces and rotated them up to where we wanted them (3/4" from the bottom of the door) and tacked them in place. Like I said, it was an eyeballing project.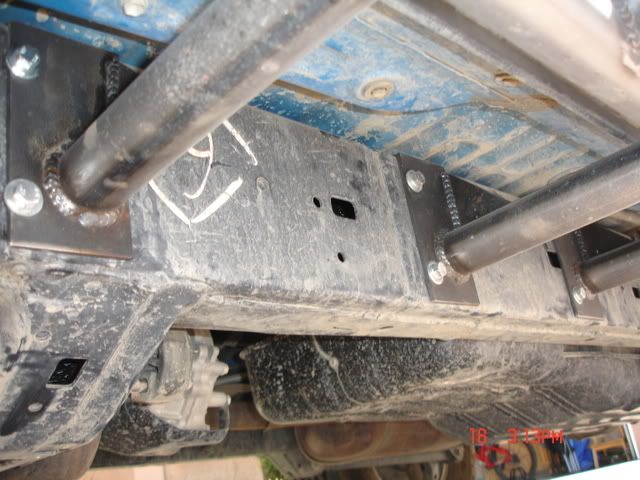 they lined up nicely with the outside of the fenders and kick up and out nicely. We lifted the truck with a jack under the slider and it held with only a little flex.