Discussion Starter
·
#1
·
For weeks, I've been brainstorming, sketching, designing and using Google Sketchup to come up with the most practical rear cargo setup for my rig.
Finally, I came up with a design and made it come to life.
Some of my requirements for the setup were:
• Space for ARB Fridge/Freezer to mount and still be accessible
• Drawer large enough to hold tool kit, recovery straps, hi-ift base, shackles, C02 tank fittings/hose etc...
• Cover only the rear cargo area without having to remove back seats.
• Easy to remove & install on my own.
• Leave access to the compartment where the bottle jack is and where the diff breather will be
• Keep the inverter usable.
• Lockable drawer
• Space to mount my 10lb C02 Tank
Just a few notes...
Everything is made from 3/4" plywood. The drawer slides are rated for 100lbs fully extended. The unit is bolted to the floor in 2 locations where the d-rings were previously, and is held don in the rear by a turnbuckle connected to one of the d-rings in the back.
I have a flat-head extension cord that fits in the inverter outlet that is long enough to be run anywhere in the vehicle.
The carpet was stuck down with contact cement and then stapled.
If I didn't have such a hard time finding the right carpet, the whole thing could have been done in about 6 or 7 hours and the whole thing cost me just under $100.
There are still a few finishing touches to be done:
• I will be adding a lock to the drawer.
• The existing handle will be swapped for a black, flush-mount handle.
• Two 12V sockets will be flush-mounted to the box..one will be used for the fridge..
• Tie down points or d-rings will be added to hold the fridge down even though it fits very snug
• I'm sure I'm forgetting something....
Anyways, here are some pictures. If you have questions, ask away!
Just getting started...
Basic frame
Test Fit
Finished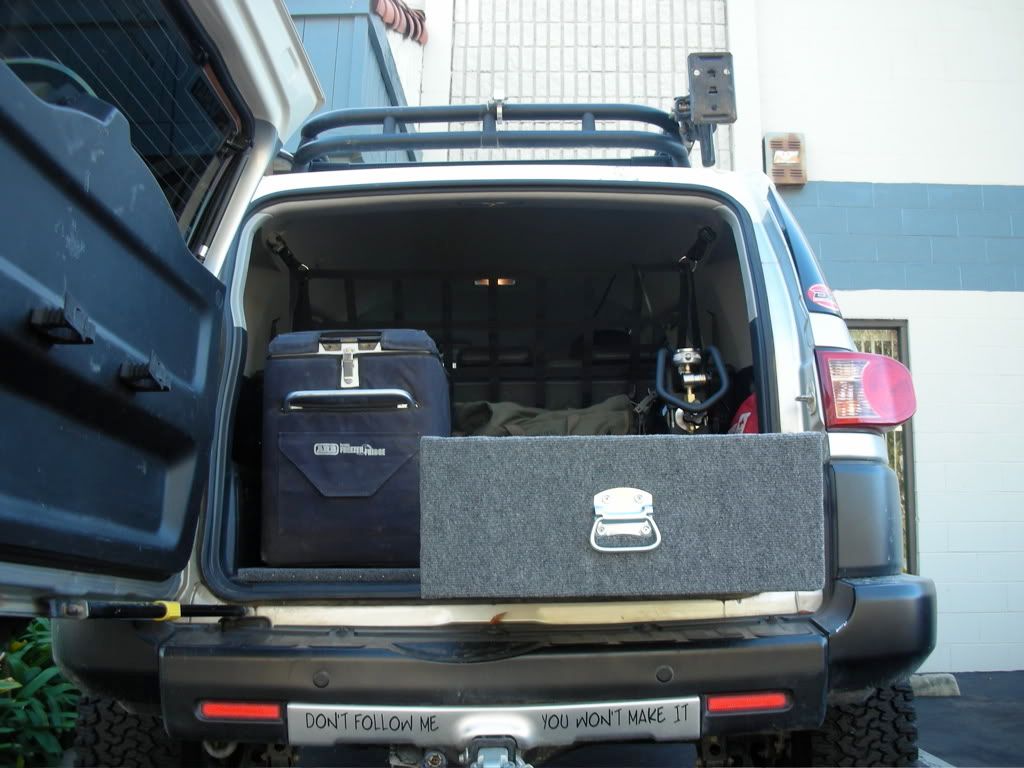 In use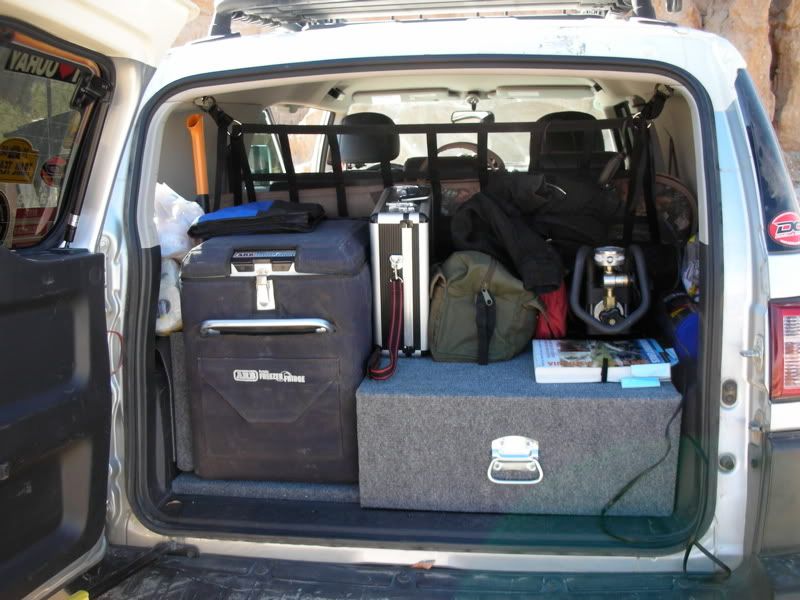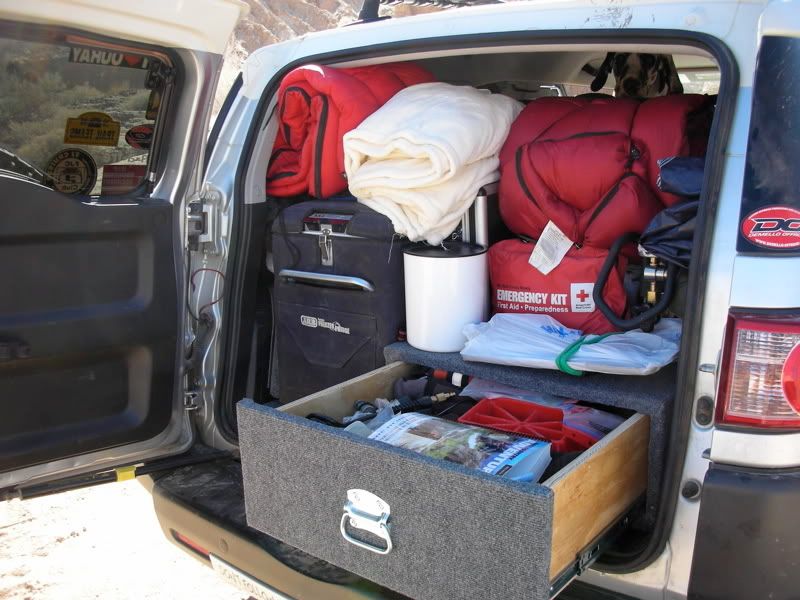 And the finishing touch....