Discussion Starter
·
#1
·
I got into electric touring cars around 4 years ago, and started doing the rc drifting thing for about 3 years. I practice with my team, Team Arai every weekend in Stanton in a private garage where we have a track. We compete in drift events and have a two day nationals comp coming up. These cars are way more than toys, everything is adjustable: gearing, suspension preload and dampening, toe in, camber, ride height, etc. If you ever decide to get into it, remember its going to be very expensive, I'm running a Yokomo DriftMaster with some extra hop ups, our team is sponsored by Yokomo so I got it for free but this chassis retails for around 600-700 bucks (full carbon/ blue anodized aluminum). The drifting is fun, but a lot of it is showing off what skills you have in finishing off bodies and these bodies become full scaled detailed replicas. If anyone wants to start doing this for fun, let me know i can show you the ropes:
Setup:
Chassis: Yokomo Drift Master
Motor: Novak Brushless 5800Kv
Esc: Novak Brushless Super Sport Plus
(here's a generic picture of the chassis i have)
here's the best part, heres some of the shells I've done in the past years from oldest to newest: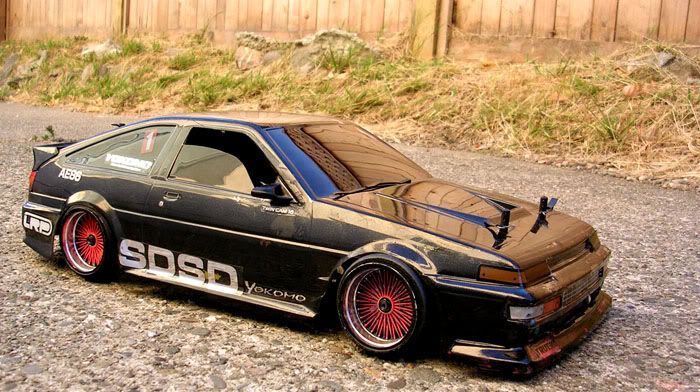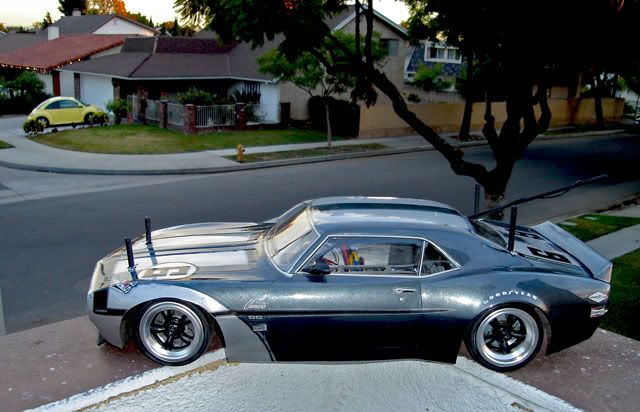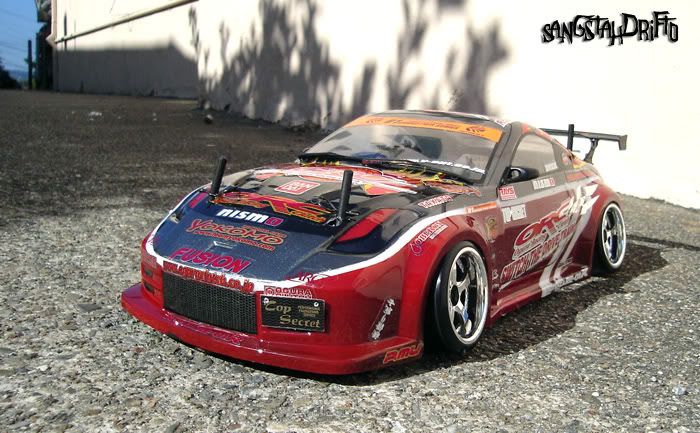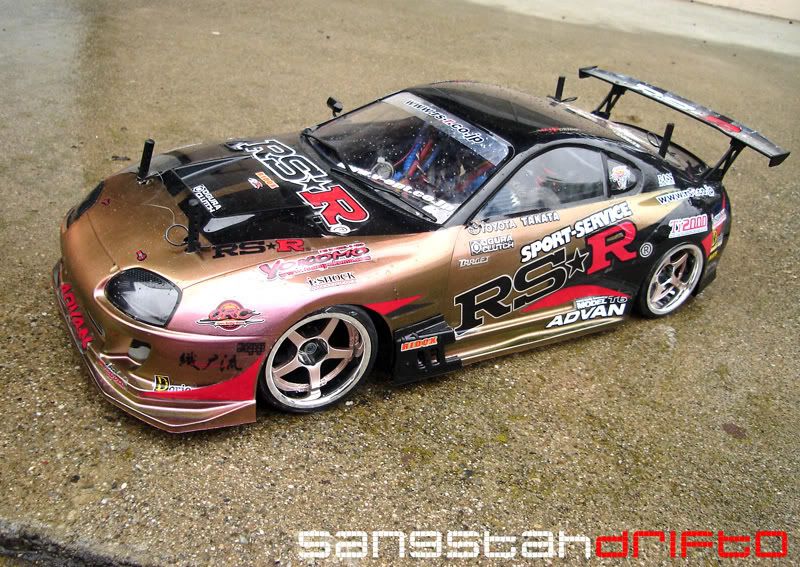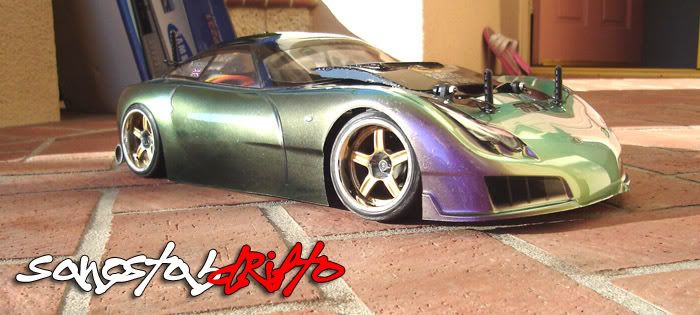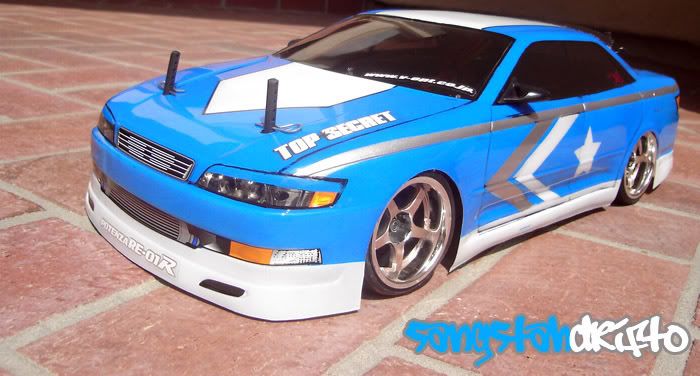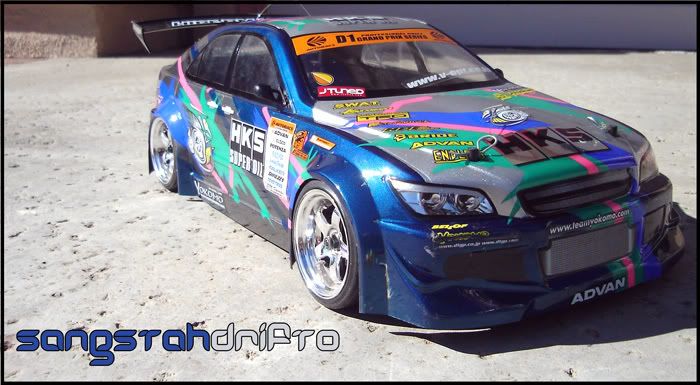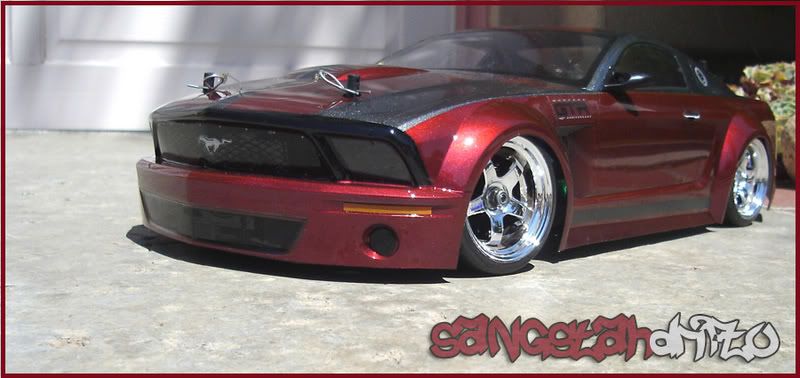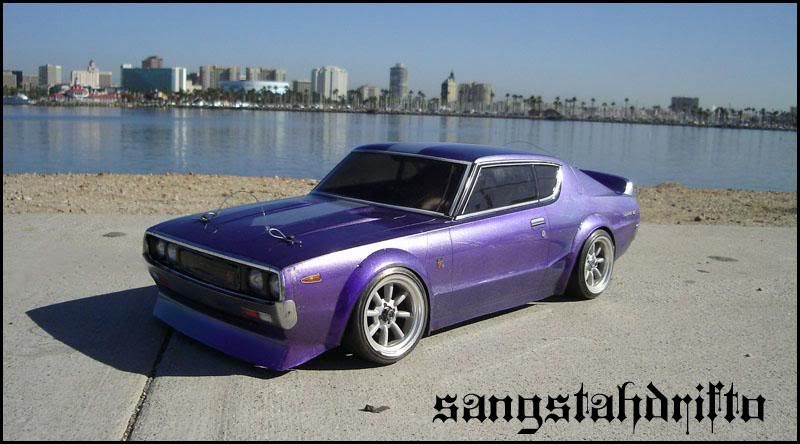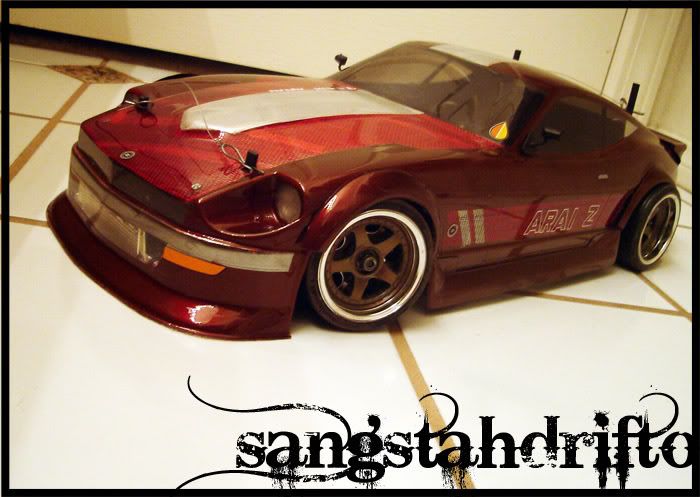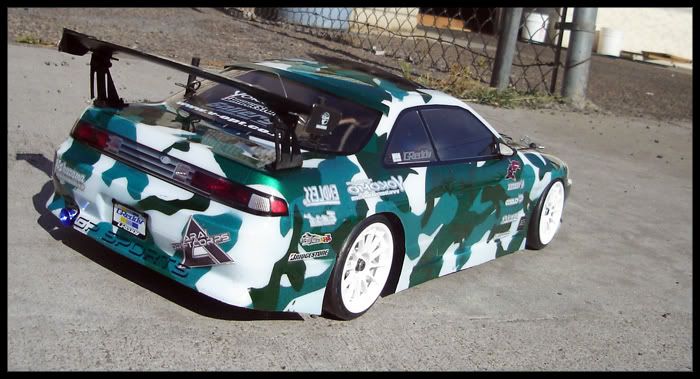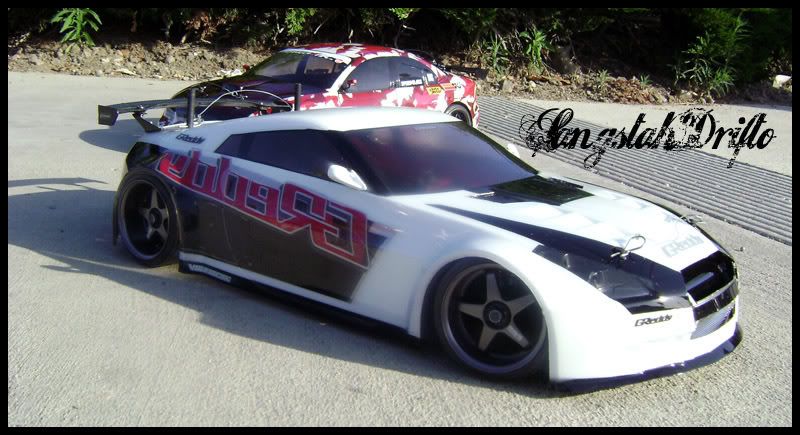 2007 team bodies: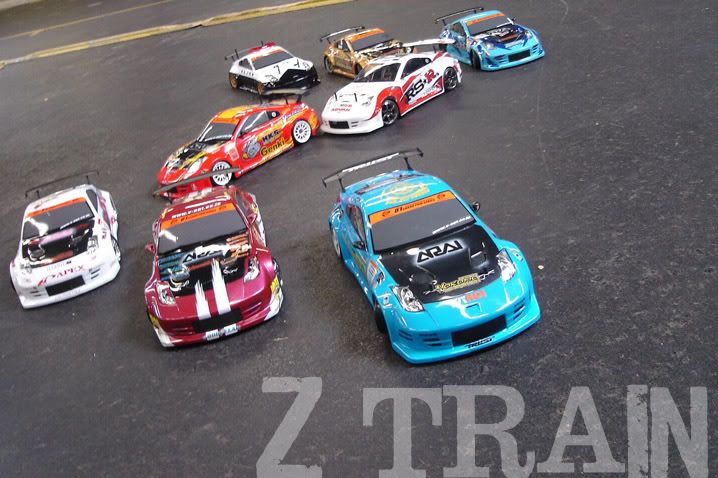 2008 team bodies: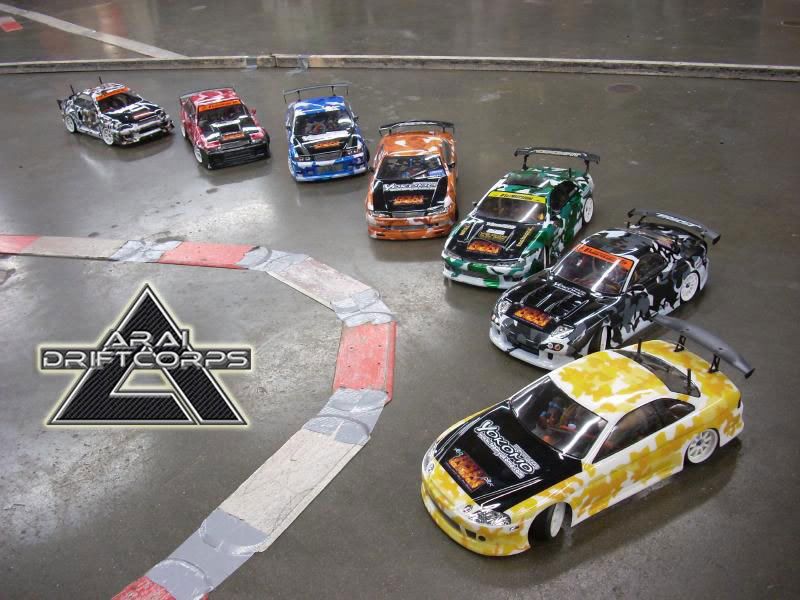 my actual team body (yay for green camo):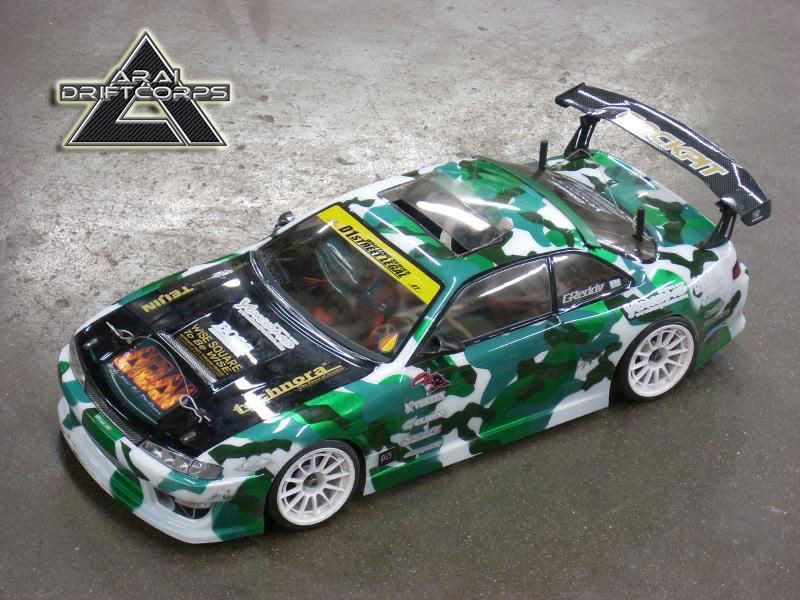 and here are some videos of us drifting:
Groovy Drift and Team Arai at Socal
D1 Demo
Our Drift Track
its a whole lot of fun, kind of addicting!