Let me start this off by saying that this was pretty easy and I know nothing about electronics- I have a hard time using the toaster. I was hesitant to do this myself because I didn't want to blow up my daily driver.
I started with the $35 Cobra 19 unit, a bandi mount, 18' of coax, a Wilson 2' antenna (since replaced with a Wilson 4 foot flex), a Firestik antenna stud, this cool little speaker
http://www.walcottcb.com/trucker-speaker-cb980-most-popular-small-speaker-p-95.html
and crossed fingers.
No photo of this, but I took my dremel to the bottom side of the bandi mount where the stud grounds to and took it to clean metal. I also scraped the paint on the hole on the door hinge where the bolt goes through for a good ground. I installed the bandi mount and the antenna. The Wilson antenna has a seperate ground. FJ-piper helped me with this when I got by radio tuned and drilled /tapped a hole in the side of the mount.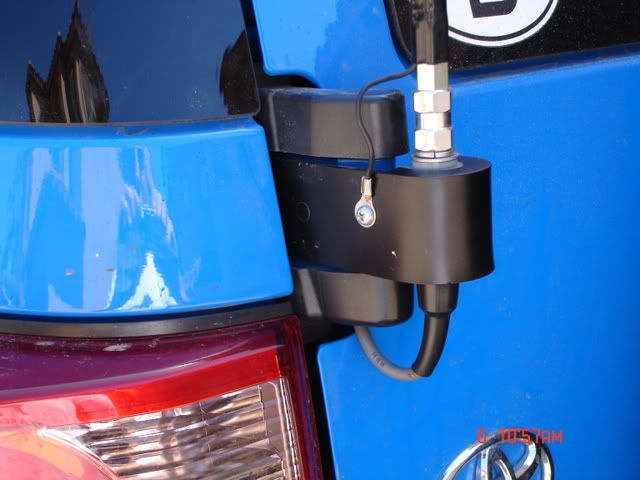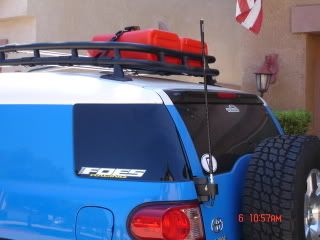 I temporarily ran the coax in and under the rear floor mat. When I get to it, it will be run through the rubber boot with the other wires. From there, I just tucked it under the plastic on the driver side until I got to the door sills. The door sills pop right off and I ran the coax through and fished it up behind the driver kick panel, under the dash, and under the center console.