Discussion Starter
·
#1
·
Today was a very challenging day for wheeling. I-15 was closed so James couldn't come down the pass and join us. GK_Giles, Dhawk, and Paul (and his friend) were already waiting for me at the meet up place at 8:45. I was a bit late getting there.
It was pouring rain and it was a chilly 45 degrees at Sierra and I-15. We took it slow into town and slowly gained elevation. Snow level was at 3000 ft. It was beautiful. It started to get a bit slushy as we got closer to town.
It got more snow as we got closer to trail head.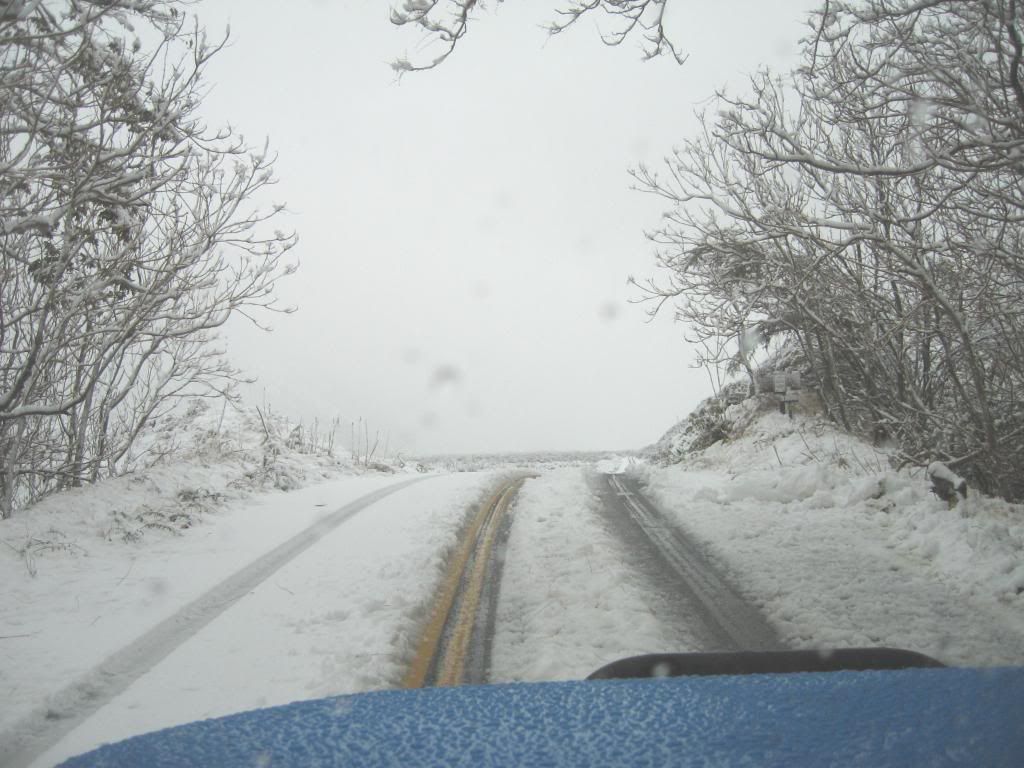 Look at what I found on the road!
He's been there a while and has been trying to get out by putting carpet floor mats on the front wheels (he's rear wheel drive). He was nicely dressed and we have no idea why he's out there... From the look of it, he was going a bit fast and lost control when the 2WD beast overcame the friction afforded by his massive 22 allseasons.
A little tug and he's out.