Discussion Starter
·
#1
·
I had a very impromptu night run to Wildomar OHV last night. I posted on a few forums to see if anyone was willing to just show up in Cleveland National Forest with me at night and explore a new place. Getting people to do something on such short notice is hard but I left anyway since I just wanted to get out.
http://www.fs.fed.us/r5/cleveland/recreation/ohv/wildomar.shtml
I got to the staging area of Wildomar and hung out for a while and since nobody came I started down the hill. On the way down I get a call on the CB, I left a channel I would be on in a few PM's and posts, from FJ-Piper. I passed him about a few seconds later so I turned around and we got into the dirt around 12AM. Wildomar is a fairly rutted and somewhat rocky circular area typically visited by four wheelers and motorcycles. At this time of night though it's empty and we had the whole place to ourselves. The area is a kind of easy to get lost in even though it's small because its mostly a bunch of tight circular trails leading into each other. Piper has been many times though so we drove to a spot with a large rock labeled "BAD IDEA" with an arrow pointing down the trail. We walked a short section and it was easy to see why it was labeled this way. The trail was a steep decline with waist high and higher ruts up to a few feet wide. We turned around here. ;D
I took a bunch of pictures but I screwed up a ton. 2AM poser shots just happen, that's all there is to it.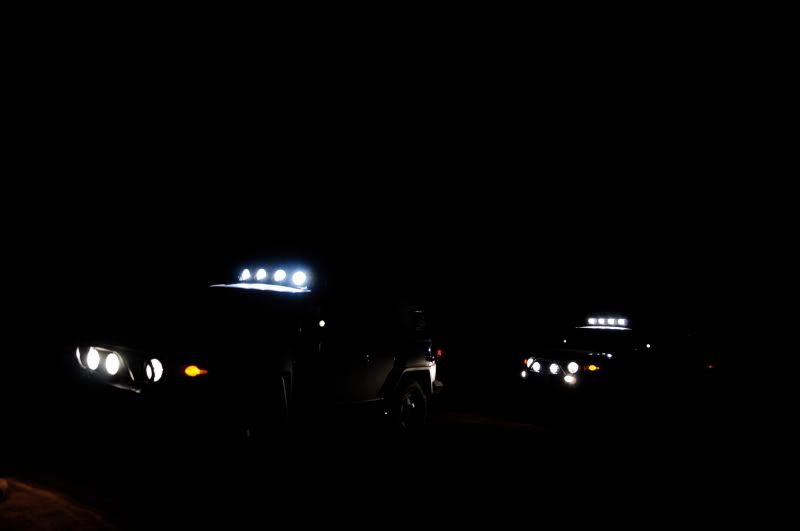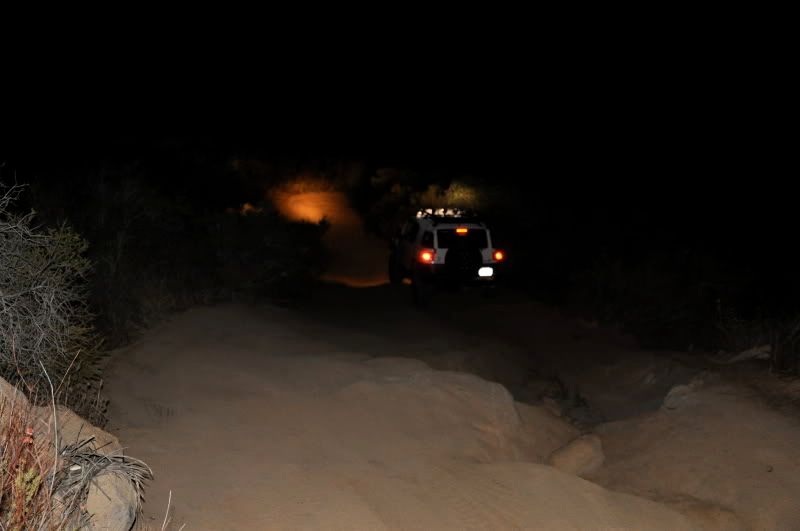 FJ-Piper braves the darkness with me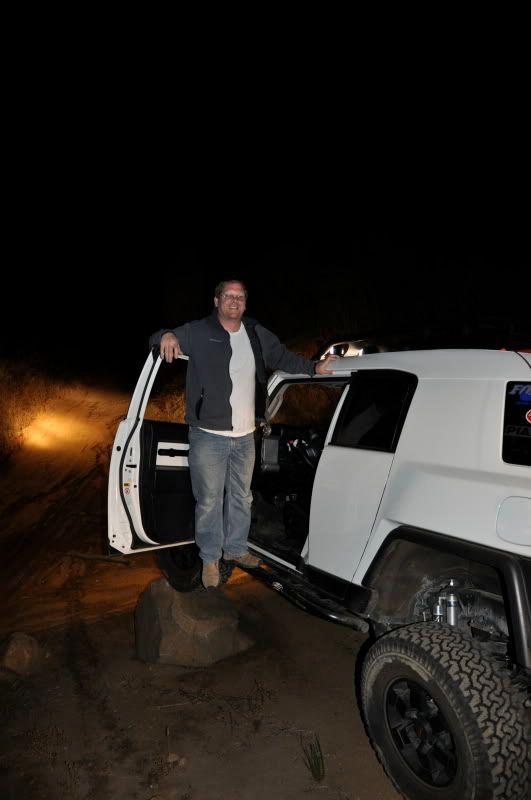 They like their bellies scratched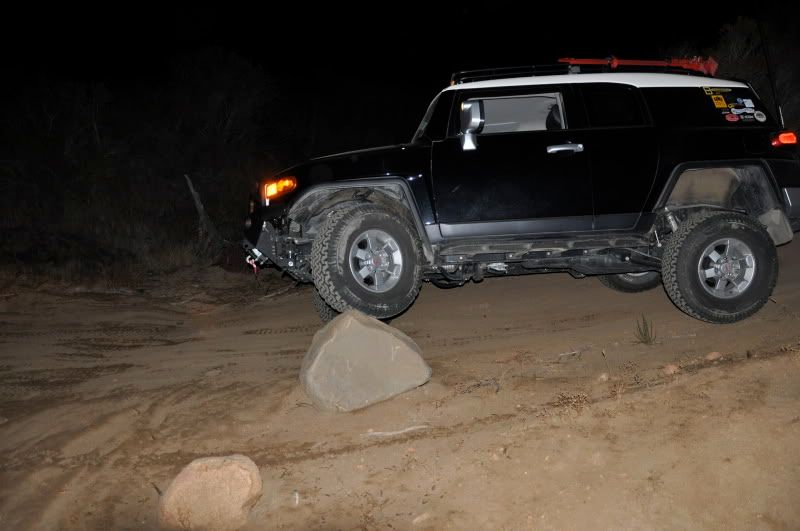 Ok this next one is sad. I started to notice my lights were dimming. After a little checking I noticed I had broken off the switch to my secondary battery in the middle, non charging position! Slowly my lights drained the battery until anything connected to it stopped working.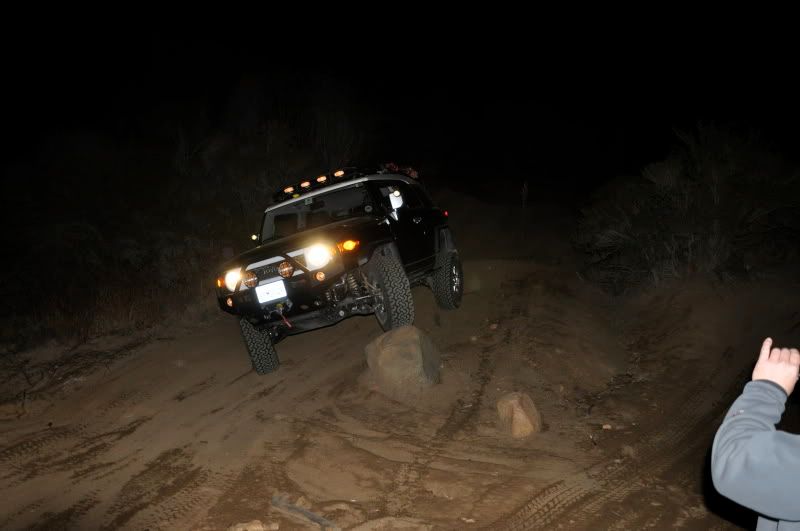 I will definitely be going back. It's about an hour from my house to here at night which makes it the closest good spot for a night run as far as I know.