Discussion Starter
·
#1
·
Well, easy day easy run.
2 FJ's and one jeep. mattmainster, Jeepers, me and MudlovingFJ.
We did the hardest of everything up until this one bypass that i believe only mir207 has done in an FJ. Jeepers was the only one with enough guts to try it. Got a 1/4 of the way, then hopped once, hopped again, hopped a third time and kaboom! Diff blows up (spider gears).
3 hours later of watching MudlovingFJ dissasemble the differential (he was the only one that knew what he was doing) and almost getting crushed in the process we finally got the jeep back to the freeway.. then the mcdonalds and onto a flat bed.
Why did Mud almost get crushed? Well, we had two hi-lifts, and needed to have both rear wheels off to remove the diff assembly....
Yup.. what your thinking is what i said.. "Oh s*** this is going to end up bad".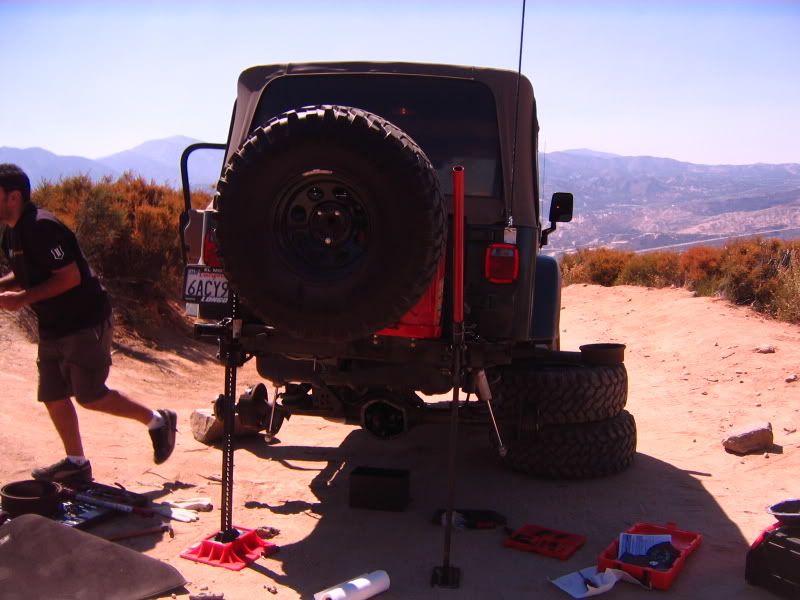 The tires were setup underneath the rear axle (not like the picture), then the wind blew as Mud turned a wrench, and the jeep slowly started to move to the right, people started yelling and everybody was jumping back getting the hell out of the way of the jeep falling to the earth.
KIA: ZERO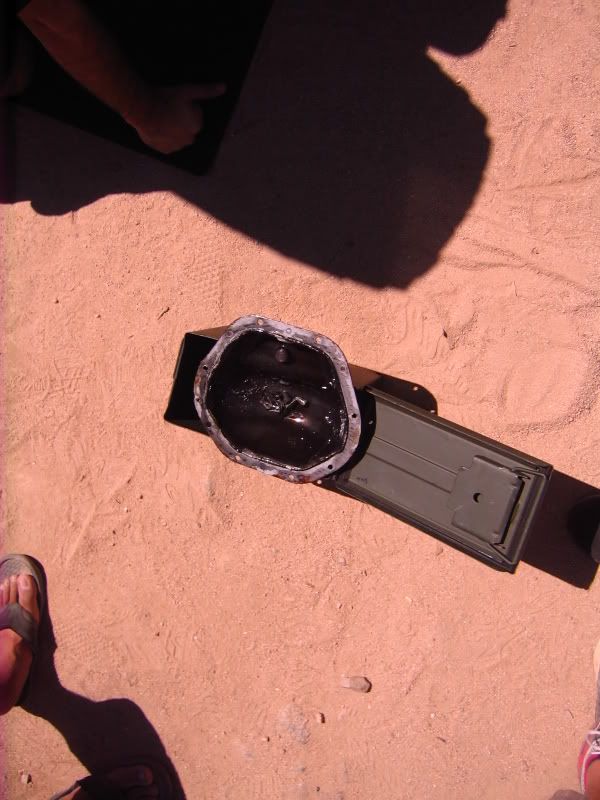 and then blah blah blah we played some before and after this event:
(spot matt!)