Discussion Starter
·
#1
·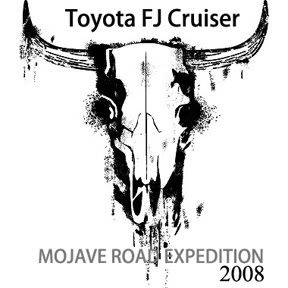 MR2
(Mojave Road II)
EAST to WEST
Saturday April 5 - Sunday April 6
LIMIT 15 RIGS
List

(1 ) UPHILL
(2 ) MATTMAINSTER
(3 ) DOMINICG
(4 ) ***-CRUISER
(5 ) SPERTEIERRA
(6 ) MUDLOVINGFJ
(7 ) POINT_LOMAN
(8 ) FJGORDY
(9 ) SANDABBE & WRIGMAN
(10) AIR2AIR
(11) NEVADAESH
(12) MUDDYGRRL
(13) GTKROCKETT
(14) SPARMAN
(15) SICKTRD

Stand-by List (There are always people who drop out for personal reasons - life moves exclusive of the FJ runs. If you want to be placed here in the event of an opening on the run list, let me know that too)

(S-1) JESHUA
(S-2) HELLUS
(S-3) LBCAFJ
(S-4) RICOVERDE
(S-5) FJVP
(S-6) FJESSENCE


The Trail Teams want NUMBERS present and I'm nearly certain that they wouldn't be interested in a 15 rig run.
Limiting it to novice drivers doesn't work (though it sounds nice). I think first-come/first-served is the way to do it.
I still have stickers left over from the last run so if you're doing this one and didn't do the last one, you can have one of these fine, collectable stickers for your rig!
MATTMAINSTER might be making trail run t-shirts...?
There will be a second edition of the highly sought after Mojave Trail Tunez CD with completely different sounds. (some of you complained about the Ballad of Davy Crockett)
The first Expedition Sponsor stepped up to the plate: COTY Prestige (Fragrance) because there is a sense that people who camp out need to smell marvelous. Expect a goodie bag just like the last trip!
FRIDAY NIGHT, April 4, 2008 --
You don't have to spend Friday night at the AVI Casino in Laughlin, NV, but I highly recommend it. It's not that the AVI is a garden spot. Not in the least. It's very close to the trail head and the alternative may be a long drive early in the morning to start the trip rather than waking up, taking a shower and starting fresh.
Driving Directions From:
Kingman :
Take Hwy 68 South 35 miles to Hwy 95 South, BullHead City. Continue South approximately 11 miles to Aztec Rd. and turn right. Continue on Aztec Rd. 2.5 miles to the Avi.
Laughlin & Las Vegas:
Take Needles Hwy South 11 miles to Aha Macav Pkwy. Look for the AVI sign. Turn left and continue 3 miles to the AVI.
Needles :
Take I-40 to River Road Cutoff , which becomes Needles Hwy, North 14 miles to Aha Macav Pkwy. Look for the AVI sign. Turn right and continue 2 miles to the AVI.
Toll free Room Reservations 1-800-AVI-2WIN (284-2946)
The price per room is about $70/night depending on which type of room and which part of the hotel you'd like to stay in.