Discussion Starter
·
#1
·
It really was a great day for wheelin'. The weather was good, it wasn't too hot, the flowers were beautiful and the company was awesome. I appreciated the group allowing me the opportunity to be trail boss and thanks again Tony for eating all the dust while tail gunning (which is what I usually volunteer for.) Also, thanks to FJDave for organizing the run and for mtnkraut for navigating and keeping me awake on the LONG ride home.
I really didn't shoot many pictures, but I did get a few.
The first is where we pulled off the road to let MudLovingFJ and Mattmainster catch up with us..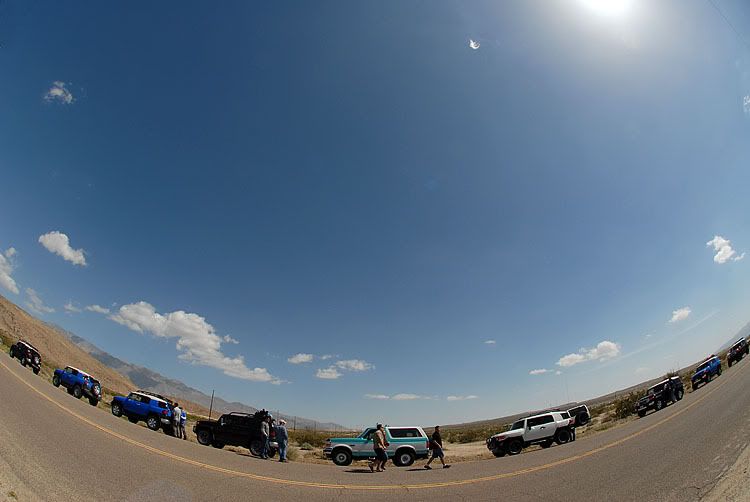 The second is of MudLoving's new CUSTOM FJ body.. We dubbed it the Lemondrop Clown Car..
I have a couple more pics of the snow to sort through and edit. I may add those later.
In the mean time, I'll entertain y'all with some video footage from the trip.
http://www.youtube.com/watch?v=HM3-kspS-Y8
Had I been thinking, I would have hiked up the rock garden and gotten some footage of Fjamming, FJEssence and SDgator as they made their way up and back. As I look back, I think I should have gone up with them. Oh well, if I did it all last time, I wouldn't have a reason to go back.
And for those of you that are wondering, all I needed to do was engage the lockers and I popped right over the rocks. (Watch the video if you are wondering what I'm talking about.) Although I was secretly hoping to be really stuck so that I would have reason to use my winch.